Navigating the criminal law when facing a drug charge can be stressful. Depending on the kind of drug and the quantity in question, consequences vary from hefty fines and community service to jail time or a combination of both. If you or someone in your family is facing a drug charge, it's important to hire the best lawyer for drug charge cases to ensure they get a fair outcome. Here's all you need to know from the relevant law to potential charges and how to get legal help.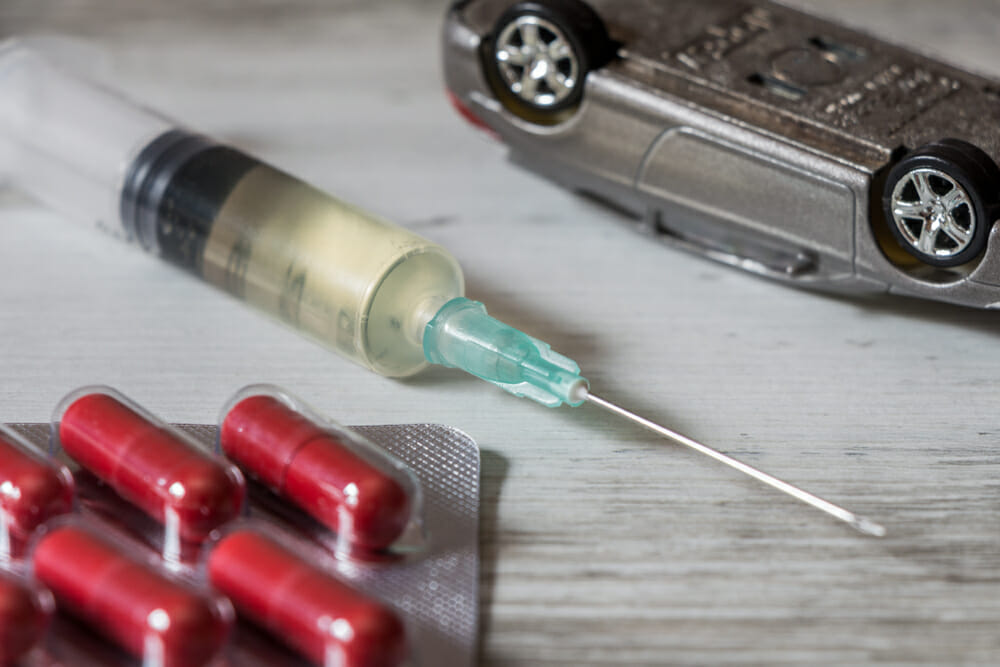 Possession: the law
The main piece of law in Western Australia in question here is the Misuse of Drugs Act 1981. The Criminal Code and other laws are also important. Federal drug laws are also relevant, but these mainly concern drug trafficking charges like importing and exporting larger quantities of illicit substances. 
The two main kinds of offences under the Misuse of Drugs Act 1981 are as follows:
possession (also referred to as simple possession) and;
possession with the intent to supply or sell. This is the more serious of the two offences. 
This is how the Misuse of Drugs Act 1981 distinguishes between drug users and dealers. Here's a closer look.
Caught in possession
This is when an illicit substance is found in possession of the accused. The person must have knowledge and control over the substance, meaning they have to be aware that they're in possession. It doesn't matter if the drugs belong to someone else – being caught with them on you and being aware of them is enough. More than one person can be charged with possession of a single quantity. 
Caught in possession with intent to supply or sell
This is essentially the same as the possession charge, except with the intent to sell or distribute as the motive. It doesn't matter how much the accused intended to sell or use for themselves – any evidence (such as text messages) that proves they intended to sell or supply any part of the drugs with others will be enough to lay charges.
Do first-time offenders go to jail?
This will depend on the kind of charges laid against the accused. Jail is the most severe punishment a court can deliver and is only used when a lesser penalty is not appropriate. That being said, if you are being tried at the district court – the chances of some time in prison are likely. As a first-time offender on a possession charge in a local magistrates court- you can expect to get away with no time in jail.
Possession of cannabis 
If the accused is caught with 10 grams or less of cannabis, the prosecuting officer will enter the accused into a mandatory Cannabis Intervention Requirement (CIR) where they will be educated about the drug in information sessions. This scheme applies to anyone over the age of 14 and if not completed within 28 days – the prosecuting officer will lay charges.
What are the charges for possession of drugs?
Usually, if someone is caught in possession of an illicit substance, it falls on the prosecution to prove this beyond a reasonable doubt. However, if the prosecution has grounds to believe that the substance could be presumed to be supplied or sold, the onus flips onto the accused to prove that the drugs were only for personal use. The maximum penalty for drug possession offences is a fine of $2,000 and/or 2 years in prison.
How to fight a drug possession charge?
Being caught on a drug charge in Western Australia is a serious matter. The first thing to do is not admit possession to the police. A common mistake is for people to admit possession and even that they "share it with their friends" which infers intent to supply and are hit with heavier charges and fines.
Contact a criminal lawyer – you should contact a criminal lawyer as soon as possible and ask for advice. If the matter ends up in court – you will benefit from proper representation – maximizing your chances of getting a fair outcome. The best lawyer for drug charge cases is those who are experienced with the type of case and law surrounding drug charges. 
Decide on how to plead – your lawyer will give you the best advice depending on your situation on whether to plead guilty or not guilty. The court must be notified either way. 
Depending on the severity, face trial, and hear evidence from the prosecution and the defence. The police need to prove beyond a reasonable doubt that you were in possession and whether you had the intent to supply/sell. 
What are the different sentences for drug possession?
If you're found guilty of possession depending on the circumstances the following sentences are possible:
Matter dismissed (section 10). This is hard to get – essentially you'll be cleared without charge or loss of license. 
Fine. This is by far the most common sentence received – especially for trivial or minor drug offences. However, for more serious offences a larger fine and additional penalties can apply. 
Good Behaviour Bond. This is an agreement between the accused and the prosecution that a period of good behavior will be served. 
Community Service order. Unpaid community service work is to be undertaken. 
Suspended Sentence. Detention that is suspended on entering into a good behavior bond. 
Partial Sentence. Part of the week or weekend served in detention.
Home Detention. Detention served at one's home. 
Prison Sentence. Full-time detention served at a correctional facility.
How much does a lawyer cost for drug possession?
Depending on what contract you enter into and the details of your case – the rate may vary from firm to firm. Generally, you should expect anywhere from $1000 to $10,000. While everyone's case is different, factors affecting the amount are whether you're on a fixed or hourly rate. Hiring a senior partner will be more expensive and may not even be your best lawyer for drug charges. Criminal lawyers with experience in dealing with drug possession charges will be your best bet.
Have you been caught on a drug possession charge? Get professional legal assistance with Perth's best criminal lawyers. Contact WN Legal today.