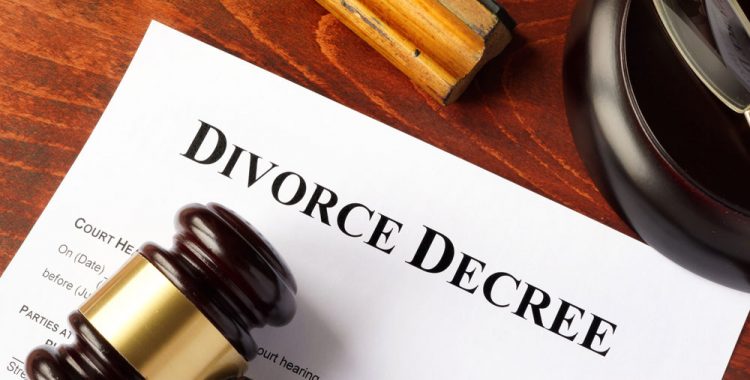 Divorce Law in Perth
At WN Legal our experienced team of divorce lawyers will have control of your divorce matter from beginning to end and can provide you with advice in relation to your other Family Law related matters such as:
Child Contact and Residence
Property Settlements (link)
Maintenance Support
Child Support
Below are some answers to our client's frequently asked questions. If you have any queries or would like to speak to one of our lawyers regarding any of these topics or other topics, please do not hesitate to contact us.
What is a Divorce?
It is the legal dissolution or termination of a marriage by the courts after a period of separation of twelve months by the parties.
Can I apply for a divorce, and prepare the papers myself?
It is possible to go through the whole process by yourself, however, the laws involved may be confusing.  It can also be a traumatic experience since you may be experiencing a variety of emotions such as stress and anxiety as you separate from your partner. In order to ensure that the whole process is completed to the satisfaction of the courts, we recommend that you seek the advice of our Perth Family Lawyers in order to help you through this process.
What happens if I have been married for less than two years?
The courts will require you to have been separated from your partner for 12 months.
However, there are additional requirements that need to be satisfied if you have been married for less than two years:
That you have seen a counsellor and have considered/discussed the possibility of a reconciliation. The counsellor should issue you with a certificate providing that you have considered reconciliation; or
If the court is satisfied that there are special circumstances, then the court may grant leave for a divorce.
Can I oppose a Divorce?
You can only oppose a divorce where:
You and your spouse have not been separated for 12 months as alleged in the application, or
Where the court does not have jurisdiction.
What are the Steps in a Divorce?
Step 1: Separation of the parties
After 12 months of separation either or both parties can apply for a divorce through the courts.
Step 2: Divorce Application
An application for divorce is then filled out.
Step 3: Serve the other party
If you are applying for a divorce without the consent of your spouse, then the application must be served on your spouse.
Step 4: Hearing
There will be a hearing, and a divorce will be granted if you are successful.
What does separation mean? 
Separation occurs when one party leaves, with the intention of terminating the marriage.  The person does not require a reason for terminating the marriage.
Can we still live in the same house and be classified as separated?
Separation can still occur without either party moving out, so long as you can prove that there is the "destruction of the marital relationship".   This is known as separation under the same roof.
You can still continue look after your children under the same roof and be classified as separated.
What if there was a brief period of reconciliation during my separation?
If you have resumed cohabitation on one occasion, but, within 3 months of the reconciliation, are again separated, then the periods before and after separation can be added together to make up the 12 months required to obtain a decree of divorce.
What if we have children, does this affect the divorce proceedings?
If you have children over 18 years of age
If you have children over 18 years of age, the court will declare it so and it will not have any effect on your proceedings or in obtaining a decree of divorce.
If you have children under 18
If you have children under 18, the court has three alternatives:
They can be satisfied that proper arrangements have been made for the children; or
They are not satisfied that there are proper arrangements, but still grant a divorce (i.e. in cases where the applicant has not seen the children regularly or at all, where the children do not reside with the applicant, or because the current arrangement is not working properly, or the applicant may not know where children are residing); or
They are not satisfied that there are proper arrangements, and a divorce is not granted until proper arrangements have been made for the welfare, care and development of the children.
Is there a court filing fee?
In addition to our fees, there is also the court filing fee payable prescribed by reg 2.2 of Family Law (Fees) Regulation 2012 (Cth).
However, if you are granted legal aid, are a holder of certain Centrelink cards, or you are suffering from financial hardship, you may be eligible for a reduced fee.
Serving the application and documents to the other party
What are the time limits on serving the divorce application?
You must serve the other party with the application and accompanying documents 28 days before the hearing date.
How must the application and documents be served?
Some applications and Family Court documents require special service on the other party.  This is a fundamental part of the court process and you should seek the assistance of a suitably qualified professional to assist in this regard.  You should never personally serve the other party with applications or Family Court documents requiring special service.
What if the other party is overseas?
You can send the application or documents by airmail or have them personally served on the other party by utilizing the assistance of a suitable qualified process server in that jurisdiction.
What if you cannot find the other party or they are avoiding service?
The court can order that service be undertaken by substituted service or dispensation of service.
Substituted service: is where the court allows you to serve the application by a means other than that which is usually required by law (e.g. serve the application to the other party via Facebook).
Dispensation of service: where the court will dispense with the requirement of service.
There are special requirements which have to be met when serving this application on your spouse and you will be required to provide evidence of this at the hearing, therefore it is imperative that you contact our Divorce Lawyers Perth in order to properly assist you with this process.
Do I have to attend the divorce hearing?
No Children under 18
You are not required to attend
Joint application with children under 18
Both parties are not required to attend
Sole Application with children under 18
Applicant:
You are required to attend unless there are circumstances which prevent you from attending.
Respondent:
If there is no Response to Divorce, the other party is not required to attend.
If the Respondent has completed a Response to Divorce, but does not oppose the application, the other party does not need to attend the hearing.
If a Respondent has completed a Response to Divorce, and opposes the application the other party does not need to attend the hearing
What if I can't attend the hearing?
If you cannot attend in person (for reasons such as distance or incapacity), you may ask the Court to appear by telephone or audio link.
When can I set a wedding date for my new marriage?
The divorce order does not take effect until one month and one day after the order.  You also need to bear in mind that there could be delays with the process, or you may need to provide further information which could prolong the process.
You should not set any dates for a prospective marriage until after your divorce has been finalised.
Does my divorce/separation affect my will?
In order to ensure that your will and intentions are clear, your will should be amended when substantial event changes occur in your life, such as marriage, divorce or separation.
We recommend that you seek a lawyer to update your will to reflect your current intentions.  Failure to do so may result in your ex-spouse inheriting any property that you have left to them.
Separation
If you are separated, your current will is not affected.  It is vital that you amend your will upon separation to ensure that it reflects your current circumstances.
Divorced before 9 February 2008
If you were divorced before this period, then your divorce has not been revoked and your current Will is still effective.
Divorced after 9 February 2008
The Wills Amendment Act 2007 will apply. This amending Act inserted section 14A into the Wills Act 1970 which revokes a person's Will upon divorce or marriage unless there is evidence to the contrary.  However, we still recommend that you update your Will to reflect your current circumstances so as to avoid any potential delays, disputes or confusion.
You can find independent reviews of us here.