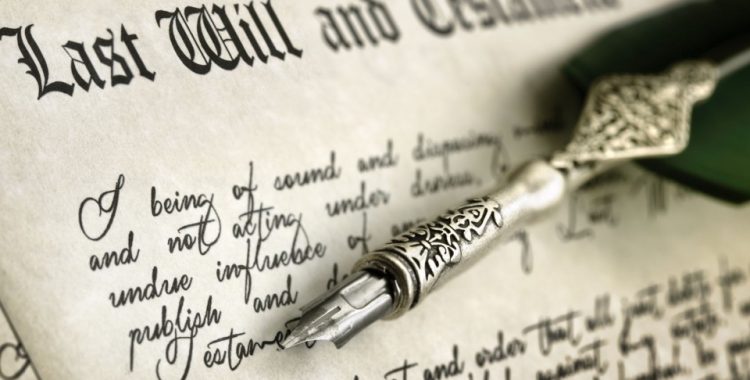 Advance Health Directive
What is an Advance Health Directive?
An Advance Health Directive is a legal document which contains your decision ("treatment decision") about future treatment and can only be completed whilst you have the requisite capacity to make, and communicate your decisions. The term "treatment" refers to medical, surgical, palliative, dental and other health care.
While the Australian Government does not support euthanasia, terminally ill people deserve the right to die with dignity and have their wishes about medical treatment respected.
Amendments to the Guardianship and Administration Act ("Act") effective from 15 February 2010 provide new opportunities to us to control our futures as our circumstances change.
These amendments are necessary to give people certainty when dealing with end of life issues, enabling those who are terminally ill to dictate their medical treatment, and subsequently protecting the medical professionals who adhere to their wishes.
New tools are now available to West Australians which include:
an Enduring Power of Guardianship; and
an Advance Health Directive.
The Act already provides for a third (and most useful) tool, the Enduring Power of Attorney, and the amendments also simplify the requirements relating to witnesses required for a valid Enduring Power of Attorney. Please refer to our brochure on Enduring Power of Attorney for further information on this matter.
As soon as you no longer have the requisite capacity, you are no longer able to complete an Advance Health Directive. It should also be noted that no one else can complete and Advance Health Directive for you once you have lost capacity.
Why do you need an Advance Health Directive?
Every Australian has the right to make decisions about their own health and future treatment options in case of serious medical emergencies.
If you do not have and Advance Health Directive, a treatment decision will be made on your behalf in the event that you are unable to make a decision about your future treatment for yourself. This decision will be made by (in the following order) your Enduring Guardian, your Guardian or by a person responsible for you (such as your spouse, children or siblings).
Having an Advance Health Directive prepared by WN Legal ensures that two medical practitioners may make decisions regarding your future treatment in the event that you are unable to.
Who can have an Advance Health Directive?
A person who has reached 18 years of age, and who has full legal capacity may make an Advance Health Directive containing decisions in respect of the person's future treatment.
How do I prepare an Advance Health Directive?
You can make an Advance Health Directive by speaking to an experienced lawyer at WN Legal. We will guide you through the process, ensuring a valid Advance Health Directive is in place.