What To Do With The House During A Separation?
Often during a breakup, the last thing you want to be thinking about is the property and who's getting what. But the legalities surrounding the division of personal property and in particular real-estate, are all very much a part of the process, as painful and confusing as it may be. Our lawyers at WN legal can assist and support you from the start to finish and ensure you get what you are rightfully entitled to. Here are some top things to consider regarding your home during a separation.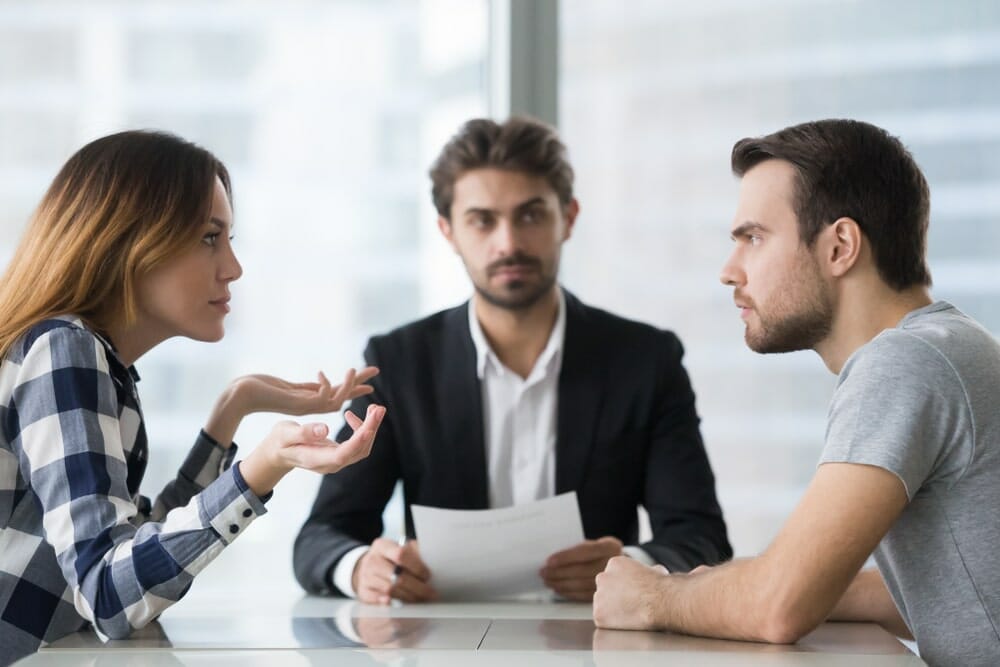 Negotiation

Instead of throwing it all up in the air, it's important to negotiate fairly with your ex-partner. Often couples are overwhelmed by the situation, having bought the house together. Selling and splitting the proceeds is often the most common way forward. As always, in any negotiation, it is important to the asset and liabilities, such as how much is your house worth? Is it a good investment property, and is it worth renting out and splitting the money? These are all important considerations to look at before rushing forward with a sale. Negotiation is also a good way to avoid hefty legal fees. Staying on amicable terms with your partner isn't always possible, but it certainly helps.
What if negotiations turn sour?

While some separations are more difficult than others, as a former husband or wife, you are usually well placed to negotiate with your partner about the future of your home and belongings. However, if negotiations break down, the assistance and legal representation of a family lawyer in Perth are your best chance of getting your fair share. With a third and experienced opinion involved, you may also be less likely to be manipulated or trodden on throughout the process. A legally trained family lawyer in Perth understands that separation is an emotional time and that it often catches people when they're most vulnerable. Knowing and exercising your rights is an important thing when amicable talks break down.
Timing

If you're looking to apply for an order regarding the division of property, there are certain time frames depending on the circumstance of separation. As a general rule, having a Perth family lawyer look at your case as soon as possible will maximize your chances of a speedy resolution process. While some cases are more straightforward, you'll want to get this done as soon as possible to avoid losing time and money.
Know your financial situation
After a divorce, many things change in a person's life. One of those things is income. Even if you've both got comparable earnings, there will be ramifications surrounding the upkeep of property and subsistence for dependent children. As a rule of thumb, don't keep or buy out the property if you know it will negatively impact your finances. While some may see it as a matter of personal pride, or even a family treasure, it's important to see things with clarity and how they can ultimately affect your financial position in the long run.
Buying out your partner

Often the custodial parent can buy out the other so the children can stay living in the house. This makes sense on many levels, providing stability and saving a lot of packing. If you don't have children there are still advantages to buying out your spouse. If you see potential in the property and have the funds, you may consider your options in trying to achieve a just and equitable outcome. Sometimes, buyouts are expensive and can be arranged to take place over time – giving the buyer time to reorganize their finances.
Refinancing your home

If you're buying your spouse out and taking sole ownership of the home you'll need to refinance your home if there's a mortgage still attached to the house. This involves removing the ex-spouse from the mortgage agreement by applying for a release of liability. If successful, this will result in a refinancing of the home based on the new owner's credit and income.
Who pays for the mortgage after a separation?

Whoever has their name on the mortgage agreement will continue to be liable to pay the mortgage following a separation. This could be one or both parties. Because income and financial situations change following a separation, it could result in a former spouse being burdened with payments for a mortgage they can no longer afford. That's why reaching a fair agreement early on is important. It's in everyone's best interests to keep mortgage payments prompt because late payments could affect both your credit ratings.
What if my partner refuses to sell?

If your partner refuses to sell the house, you have the option of putting forward an action to divide and sell in the courts. This is the most effective way if negotiations have broken down and failed. Remember, timing is of the essence. For qualified legal counsel and access to sound legal representation in Perth, get in contact with your Perth Family Lawyer with WN Legal today for a free initial 30-minute consultation and kickstart the process amicably.